I have always been interested in art in one form or another. When in kindergarten I was fascinated with those huge easels and the paper for finger-paints, and as time passed I found that art, in any form, was time well spent.
Painting became a cherished part of my life at an early age and here in Fort Smith, Arkansas, fortunately, the public school system offered art courses even for the grade school kids. And I took every one they offered even through high school!
Skipping college for marriage, I put art on the "back-burner" and focused on doing my part in raising our family. By the time the kids became independent we owned our own business and I was, once again, able to spend a good deal of my time devoted to art. It has taken several years to develop my style. Years spent attending workshops, visiting art galleries for inspiration from the masters, and meeting with other artists both in this area and beyond -- as well as painting on my own. My husband and I love to travel and have been able to do a lot of it. We are presently wearing out our third motor home visiting, and re-visiting, all of the beautiful places right here in the U.S.A.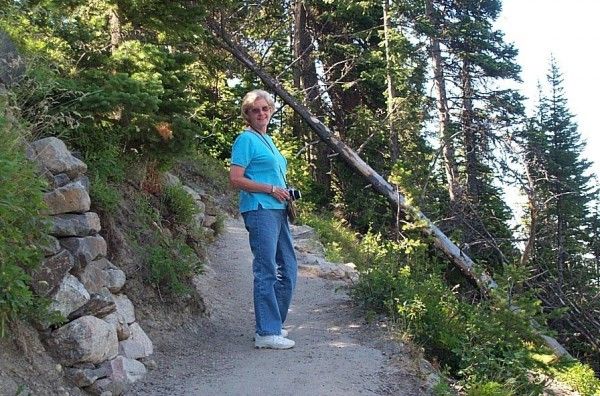 I would describe my style as "straight forward". When you view one of my paintings I want you share the joy and excitement I felt when I looked at the subject for the first time.
I only paint things that appeal to me and many of my subjects are reminders of our travels through this wonderful country of ours! Sometimes the scenes are so breathtaking that we simply must pause and just soak up the beauty. We are truly blessed to live in a nation with natural wonders from one end of our country to the other... and then right back again! I pray that we and our descendants will always have them to enjoy.